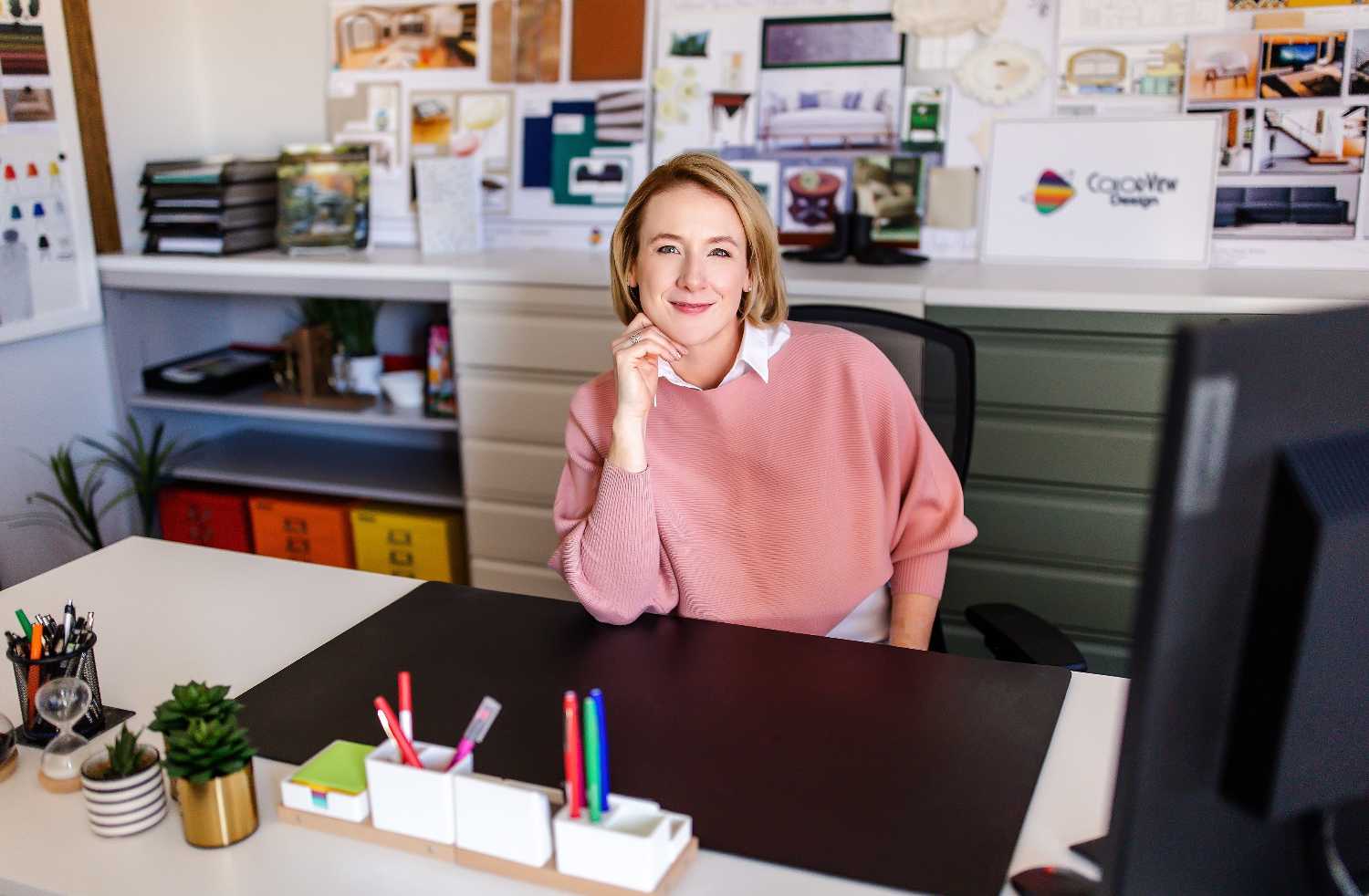 Twyla Gurlea |
Founder and Designer
Twyla Gurlea is a charming, focused, driven, and passionate interior designer who transforms architectural spaces of all sizes and purposes into extraordinarily pleasing and functional interiors and exteriors. Committed, highly skilled, and goal-oriented, Twyla guides her clients through the entire process—from concept design to installation and staging—with grace, sensitivity, and an unerring eye for color, style, and quality.
Born with an innate gift for color and composition, Twyla has honed her skills through instruction and certification from the top talents and institutions in interior design and color strategy, including instruction from the late Frank Mahnke, a certificate from Camp Chroma, the International Association of Color Consultants/Designers, and the Heritage School of Interior Design. Through this, she has become proficient with the most cutting-edge design tools (Virtual Reality, NODE Chroma, Spectro, Illustrator, AutoCAD, SketchUp, Photoshop, BIMx, and ArchiCAD), which she employs to create singular, lovely spaces.
Twyla brings considerable design experience, broad perspective, and extensive contacts in the field to each project, be it a multi-million-dollar residential whole home design, the interior of a commercial space catering to numerous vendors, or a single-room remodel.
Twyla resides in Breckenridge, Colorado, with her husband Doug, children Sean, Sydney, Sam, Sierra, and pups Summit and Skadi. Lovers of mountain life, Twyla's family, especially enjoys cycling, skiing, snowboarding, mountain biking, backcountry camping, and just being outdoors.
Kelsey Borden |
Associate Interior Designer
Kelsey Borden is a tenacious, dedicated, and quick-witted interior designer from Roswell, New Mexico. She graduated from Colorado State University, a CIDA-accredited university, with a Bachelor of Interior Architecture & Design and a certificate in "Design Thinking"—an interdisciplinary practice used to define problems and solve them creatively.
She felt drawn to Colorado after her first visit in 2017. Colorado's culture and beautiful landscape gripped her, and she is thrilled it did. Creativity is her passion: Whenever and wherever she could find it, she devoured it with a gratified ferocity. Following that need was what brought her to study interior design. Kelsey realized she could positively affect her clients' health and well-being through beautiful design, and this is where she finds herself now: in a fulfilling career with a client-centered approach to design as her philosophy.
Kelsey resides in Breckenridge, Colorado, with her long-term boyfriend Cole Catron and her Australian Shepherd, Augustus (Auggie Bear). She enjoys spending time with her family, cooking, skiing, and creating on her own through numerous art disciplines.